Croft in the Community
The Heart Tech Appeal with Croft Communications
Powering Home-schooling with Stress-free Connectivity
As a local Hertford-based telecoms company, we're passionate about keeping the Hertfordshire community connected.

Throughout February / March 2021, as part of our Croft in the Community initiative, we've teamed up with Heart Radio to help combat digital poverty and enable better access to an online education for children across Hertfordshire.


Why?
Ongoing COVID-19 lockdown measures and school closures have meant that children up and down the country are struggling to gain access to sufficient virtual education.
Only 51% of households earning between £6,000 – £10,000 have access to home broadband and many are not equipped with the necessary technology to effectively learn from home.
We've teamed up with Heart Radio to change this.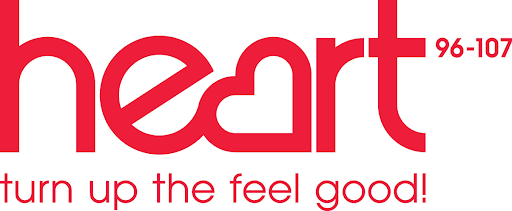 How?
Kids should have the tools they need to get an education and you can help make that happen!
We're asking businesses across the county to donate any working, surplus laptops, desktops or tablets to Heart Radio.
Once they've received your old equipment, it will be donated to families across Hertfordshire who are in need of some extra help.
No laptops, desktops or tablets? We can also turn any unwanted mobile phones into cash donations.
Free mobile broadband, gifted by Croft!
Croft have already pledged to supply free mobile broadband to up to 100 families for the remainder of the school year, ensuring that children are getting the best possible education at home.
Is your household in need of a home-schooling connectivity boost?
As part of our Heart Tech Appeal, any surplus business laptops, desktops or tablets will be collected and distributed to the families who need it most.
If you need help powering your child's home-schooling, text CROFT to 82122 (charged at your standard network rate).
Donate your old technology
To pledge any tech that your business no longer needs, head to the Heart website to fill out the online form and the team of Heart Angels will call you to arrange a time for collection.
Already donated your old business tech?
Tag us @croftcomms and @HeartHerts with the hashtag #HeartTechAppeal / #CroftInTheCommunity to get involved.
Mark Bramley, CEO at Croft Croft is proud to have its roots in Hertfordshire. We've been head-quartered in Hertford since our inception fifteen years ago, so we jumped at the chance to give something back to the community.

It's been an extremely challenging start to the year, especially for families with school-aged children having to home-school.

We're proud to be working alongside Heart on this great initiative to ensure children across the county can continue with their education.

Debbie Chadwick, Station Director at Heart Radio These last twelve months have been difficult for everyone and for those already struggling, the latest restrictions have compounded that struggle.

Education is a key part of a child's development, so to help build towards their future is a true privilege.

I am thankful to Croft Communications for their compassion and generosity in supporting the Tech Appeal.

With Croft, you can!
Powering the Hertfordshire community with stress-free connectivity
With the right combination of products and services, your business can become fully mobile and truly resilient. Pick and choose or bundle up packages and streamline everything you need in one place, for less.

Count on Croft and your business will benefit from increased efficiency, productivity, and profitability.
Business Mobiles
Do business on the move with tailored packages for SIM-only deals and shared mobile plans.
Business Broadband
High-speed, uncapped data packages for businesses of any size.
Hosted Telephony
Manage your phone service in the Cloud to work from anywhere, at any time.
Contact us
Keeping your county connected.